Services – When Brand Matters
Branding is what people say about you when you are not in the room.
The key thing about brand is 'identification' and jingles package – if you have the right brand identity then people will identify with the brand. They will then be proud to be associated with the brand.
Radio/tv stations or private company to dominate a market need to develop its own strong, unique and memorable tailor-made brand.
Whether it's imaging or music production Reezom has the expertise and experience to deliver. Talk to us about your sonic identity and how it relates to your area and let us help you to create a brand that directly reflects your unique stations' personality, its' listeners and core values.
Whether you choose a custom-made jingles package or an adaptation (Resung) of existing tracks or package, your jingles must and will sound tailor-made. Your sonic logo and lyrics have to stick in people's mind. At Reezom, our focus is on enhancing the impact of your Radio or TV brand.
Reezom is reconized for producing fresh, modern, and trendy jingles packages and effective audio branding whether adapting existing Imaging or creating a new brand from the ground up. We don't deliver of a pile of audio: at Reezom, we help you make choices and use the jingles optimally.
And we often visit radio stations all around the world, (why not yours?) so we can show your producers and DJ how to get the best out of a Reezom's jingles package. And finally, we are producers so when we make agreements it's simple and clear.
Isn't it about time you stepped it up a notch and showed the competition how it's really done?
We always love to blur the lines and shake ideas…
Reezom  /ˈrɪðəm / noun from rhythm
Reezom /ˈriːzəm/ noun from rhizome
(source: Oxford dictionaries)
Radio and TV Stations Imaging and jingles Package
– How to be simply different and powerful – enhance your on-air brand
– Brand's Positioning – instant brand recognition (jingles ?)
– Conceptualization of inspiring station Ids and jingles matching today's music, your listeners identify with, for an original, effective and innovative Brand
– Recording and artistic direction of the voice-overs – Vocal for every format
– Sound and/or video production of the signature and crafting the perfect audio branding
Audio branding, Original Soundtracks and Video Advertising
– Composition of original music
– Musical production of original soundtracks
– Editing and mixing
– Video commercials and branding
SERVICES & CAPACITIES
VIDEO PRODUCTION               MUSIC VIDEOS                             COMMERCIALS
MOTION GRAPHICS                 LOGOS                                            IDENTITY DESIGN
BRANDED CONTENT                JINGLES                                         AUDIO BRANDING
We are a multidisciplinary production company, based in Montreal, Canada, and operating on international scale.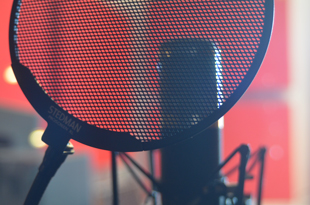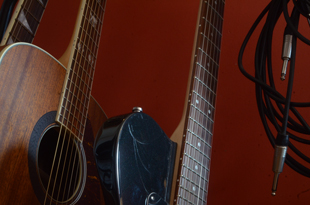 CONTACT